Ignite Interview~ INTRODUCING…THE UNDERTAKING! chaotic rock band out of San Diego, CA
NEW ALBUM FUNERAL PSALMS OUT VIA SOLID STATE RECORDS ON APRIL 30

BAND SHARES NEW SONG "NO FRIENDS" — LISTEN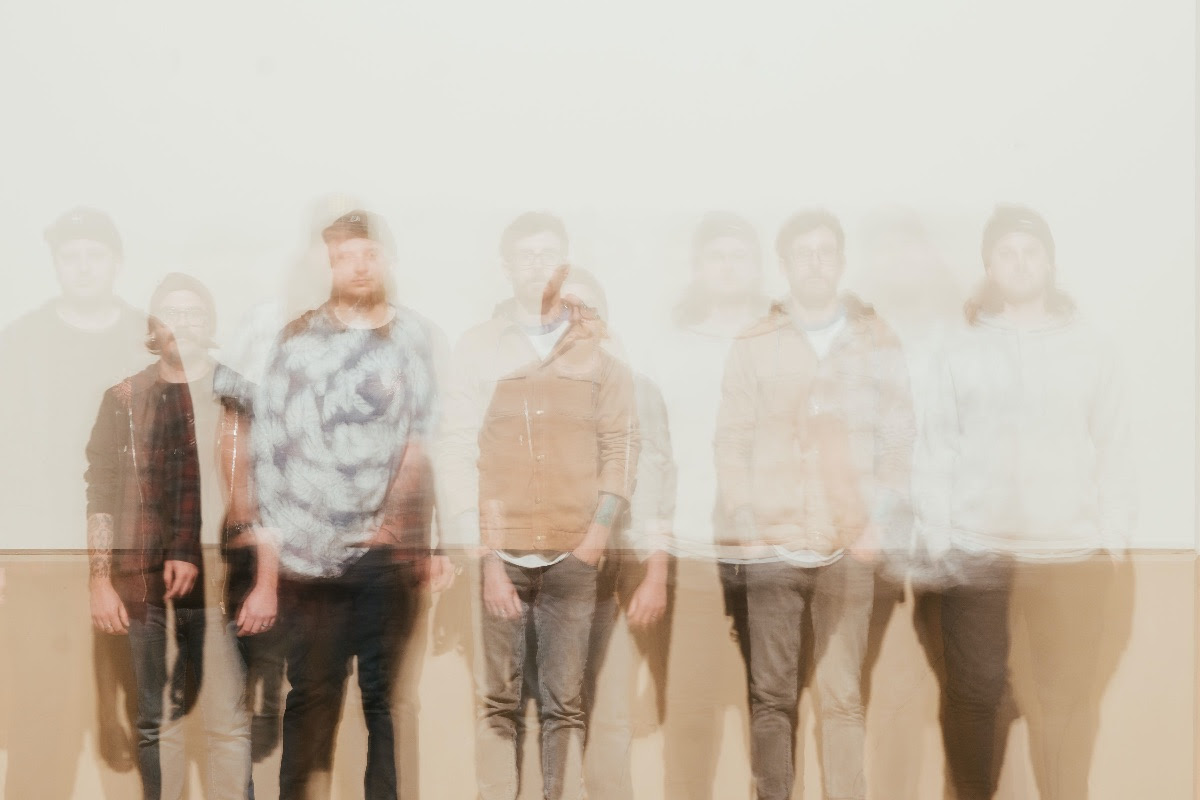 The Undertaking!'s founding members — Brent Jasperse (drums), Keith Butsko (guitar), and Austin Visser (vocals) — were in the band before they even knew they'd created it, having spent their youths playing songs in each other's childhood homes. It wasn't until a revelation in early 2018 that the trio realized they'd been crafting something for decades: legitimate music. They invited James Moyer (bass) and Johnny Mercuri (guitars, vocals) to the party and formally established The Undertaking!.
Tell us a little bit about the band and how long you have been together for some of our readers that may not know about the band?
We are a chaotic rock band out of San Diego, CA! We've been together for about 2.5 years, but Keith, Brent and myself (Austin) have been playing music together on and off since we were in junior high!
What got you into music and what keeps you going night after night playing?
Music, not to sound romantic, is such a universal language. You throw a party and put music on and it instantly changes the vibe. I grew up in a family that always had music on. A child of the late 80's, I grew up with Michael Jackson, early 90's pop and then transitioned into heavier music as I got older.
For the band, being able to create music, have fun doing it and sharing it with others is our driving force. Selfishly, the creative outlet that our music offers for me personally is so helpful in my day to day. And our desire is that our music resonates with our audience!
So, what is new with the band?..New Album out? New Videos?
We recently announced that we signed with Solid State Records and are currently in the release cycle for our upcoming debut full length, Funeral Psalms – which comes out on April 30. We are releasing three singles and one featured track along with some rad lyric videos, a bonkers music video for our single "No Friends" and we'll have some more videos to come! 
If you didn't become a musician, what would you be doing right now?
Well.. to be honest, our answer is actually the flipside of that! Everyone in The Undertaking! has a full time career/job. We started the band once we released there was a giant music-shaped hole in each of our lives and it kind of grew out of our passion for music and playing crazy aggressive tunes!
What is the weirdest or funniest question you have ever been asked?
People often wonder what our obsession with alligators is… and the answer is that it was a random lyric that stuck with our audience. It's actually based on the movie Annihilation and there's a giant mutant alligator that attacks the main characters.
If you can have your fans remember you for one thing, what would that be?
Our hope would be that we leave our fans with a smile on their face. We love playing our songs and hope that feeling is contagious.
On a scale of one to 2593, How good is your new single compared to your last single? (my attempt at humor, but please still answer)
You know what? Each of the singles that lead up to the album each showcase a different side of sound. We love them all. BUT each release we've done (5-song EP/ 3 singles / 11 song full length), we've definitely leveled up our sound. We're very stoked on the songs we're releasing on Funeral Psalms. We recorded the album with Joey Bradford (guitarist for The Used) at his Vibeatorium, using STL Tones for the guitars. Our bud Hiram Hernandez mixed the songs. All that to say, we're VERY stoked for people to hear this album.
What do you feel is the best song you have released to date and why?
Focusing on songs we released before Solid State, I'm really proud of the 3 singles we released (About Ghosts, Which Rituals and Eleven Wolves) completely DIY. We recorded everything ourselves and we really found our writing flow with those songs.
Do you think you can get any better as a musician/singer? And if so, How would you achieve that?
Ooooooh absolutely. Each of us in The Undertaking! have so much room for growth AND that's so exciting. Personally, as a vocalist, I'm always trying to expand my range and tones. Practice, repetition and just working at our craft is the best way to keep growing!
If you could give your fans one random fact about you that you think they should (or should "not" know) about you what would that be?
At one point in high school, our cover band name was XHope at Half Mastx
You're a new addition to the crayon box. What color would you be and why?
Alligator Purple – its a ferocious shade of purple.
Who are you inspired by?
Our main inspirations, from the hardcore scene, are some of the bands that came up from 2003-2008. Underoath, The Chariot, Norma Jean, Dillinger Escape Plan, ETID
What's an average day like for you?
(Austin) I have a full time job, a family (wife and three kids), and a band. My life is chaos. But I try to exercise each day, drink a lot of coffee and stay up to date on any San Diego Padres news.
Please discuss how you interact with and respond to fans?
No pretention. All enthusiasm. Our fans make or break us and we respect the heck out of each of them. I hope they know how much we appreciate them! Buying our vinyl record, streaming our songs, buying merch – all of it. Thank you!
Have you ever dealt with performance anxiety?
We suffer from Imposter Syndrome every single day. We shouldn't be here. No one cares about us. And we suck as musicians. I'm sure most musicians feel that to a certain extent and its up to us to shake that off and do what we do best!
Tell me about your favorite performance venues?
We adore Brick by Brick here in San Diego. Good venue. Great vibes.
What advice would you have for someone wanting to follow in your footsteps?
Create your own path. Work hard at your craft and take your music seriously. Treat everything you do as a business and make good decisions. Also… enjoy playing music and have as much fun as possible!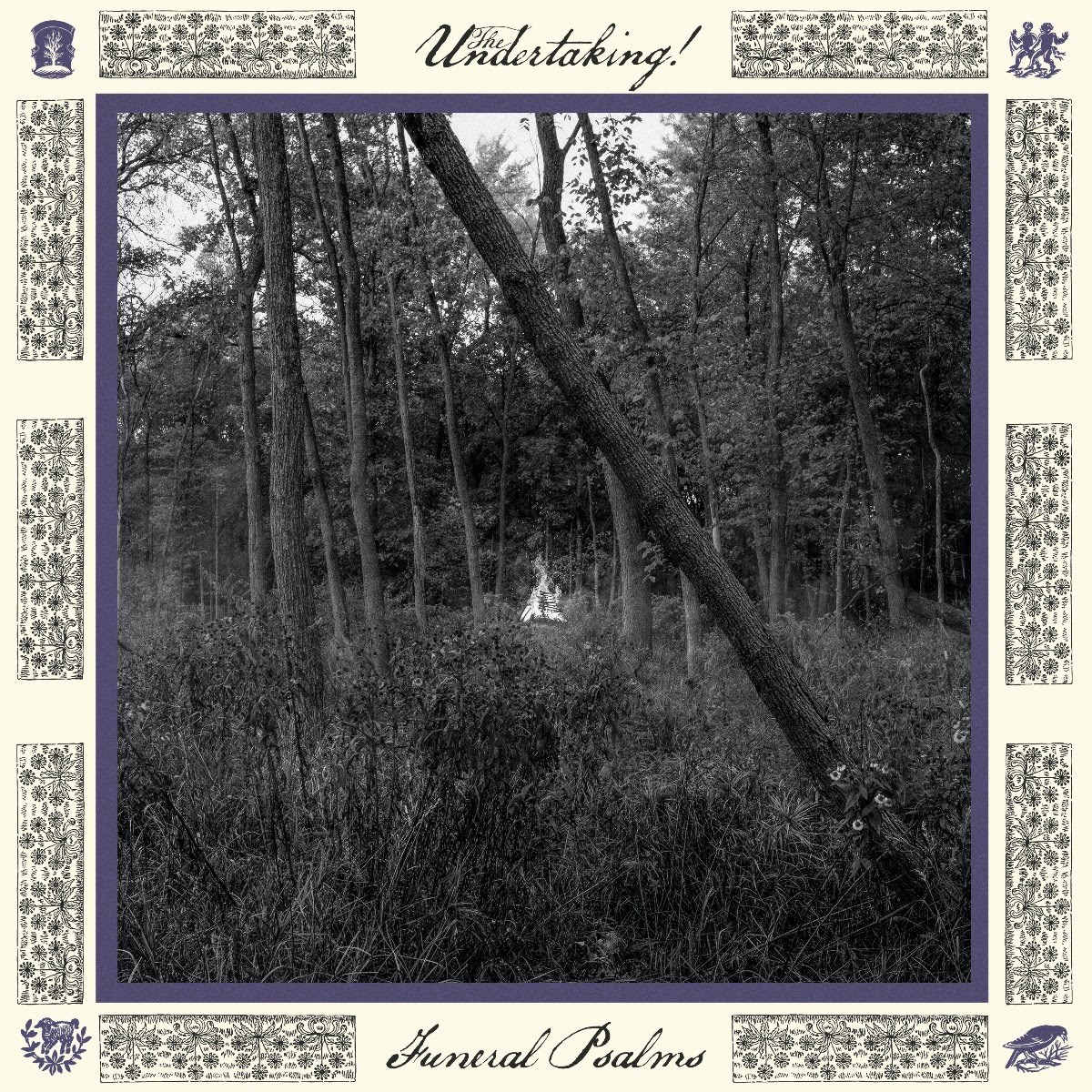 FUNERAL PSALMS TRACK LISTING:
"The Problem With Being Included In The Apocalypse"
"No Friends"
 "Plague"
"Holy Smokes"
"Oh Negative"
"Demon Season"
"Nostalgia Can Be A Nasty Beast"
"Wrenches"
"Take Me Down The River"
 "I Really Don't Want To Be Here"
"And Everything Worked Out Just Fine" (Feat. Cove Reber of Saosin)
THE UNDERTAKING! ONLINE:
Facebook
Instagram
Website
YouTube
Spotify